How do I apply for a Club grant?
Overview
Fort Collins Foothills Rotarians provide service to others, promote integrity, and advance world understanding, goodwill, and peace through our fellowship of business, professional, and community leaders. Rotary members throughout the world believe that we have a shared responsibility to take action on our world's most persistent issues. Club members work together to advance the six priority areas of Rotary International:
Promote peace

Fight disease

Provide clean water, sanitation, and hygiene

Save mothers and children

Support education

Grow local economies
Locally, The Foothills Rotary Community Service Committee represents the Foothills Rotary membership and furthers the Club's goal to support organizations committed to helping those in need in Northern Colorado, with an emphasis on disadvantaged youth.
The Community Service Committee solicits, reviews and awards grants to nonprofit organizations on a quarterly basis, participates in the selection of nonprofit beneficiaries, coordinates Rotary participation in volunteer projects and helps educate Rotarians on nonprofit agencies and community challenges.
Applying For A Nonprofit Grant
Grants are accepted on a quarterly basis from local nonprofits that work toward Rotary's six priority areas and/or who focus on disadvantaged youth in the local community.
Grant Eligibility: Disadvantaged Youth
501(c)3 organization serving individuals in Fort Collins

Preference given to organizations with a focus on youth

Preference given to applications requesting funds for direct service/programming

Preference given to applications requesting funds to serve low-income populations
Grant Eligibility: Special Projects Related to the Six Priority Areas
501(c)3 organization serving individuals in Fort Collins

The six priority areas are listed in order of emphasis (please see link above).As such, consideration is given to projects that align with higher priorities areas over projects that align with lower priority areas.

Preference given to applications requesting funds for direct service/programming
Grant Awards: Foothills Rotary generally provides grants between $500 and $1,000.
Volunteer Request: Does your nonprofit need volunteers for an upcoming project? Please submit a brief description of your request via the online request form at least 30 days before your volunteer project date.
Application Deadlines:
December 1
March 1
June 1
September 1
Questions:
Gary McDonald, Community Service Chair,
grants@fcfoothillsrotary.com
The impact we're already having:
Project Self-Sufficiency
Selfpower is the power and confidence that comes from deep within the human spirit – once it's realized, no one can ever take it away. The role of Project Self-Sufficiency is to simply help single parents see it, believe it, and achieve it.
Their goal as an organization is to cultivate the grit and determination necessary for a lifetime of achievements for single parents and their children.
Book Trust
The work of Book Trust revolves around a single, sad fact: There are thousands of children in America who would like nothing better than to read, but have no books.
It might seem surprising that so many kids in one of the wealthiest nations in the world can't get their hands on a simple two-dollar book. But the picture is pretty stark – in low-income areas, there is just 1 book for every 300 children.
Family Housing Network

In 2009, FHN expanded the work of Loveland's Angel House, a member of the national Interfaith Hospitality Network/Family Promise program. Recruitment of faith communities was initiated with the intention of extending the 10-year-old Loveland program to Fort Collins. By 2011, sixteen congregations had been recruited that were willing to host up to four families that were experiencing homelessness for a week at a time, from 5 pm to 7 am the following day on a rotating basis, with Angel House providing screening, day time shelter and case management.
FHN operates in cooperation with the Sister Mary Alice Murphy Center for Hope, nine local congrations committed to providing onsite housing and eight congregations committed to supporting those host sites.
Partners Mentoring Youth
This organization is dedicated to Northern Colorado youth who are facing significant challenges in their lives. Since 1978, Partners Mentoring Youth has been pursuing our mission to create and support one-to-one mentoring relationships between positive adult role models and youth facing challenges in their personal, social, and academic lives.
Habitat for Humanity
Habitat builds houses in partnership with families in need, giving them hope to rise above discouraging, ever-increasing housing costs by partnering with them as they build and buy their own home. The strength and foundation of a home can be the hope that transforms the life of a family.
The Matthews House
Community supporting community: The Matthews House disrupts the cycles of poverty and abuse in Northern Colorado. They address the causes of childhood maltreatment and generational poverty, not just the symptoms. This makes a life-changing difference in the lives of at-risk youth and families.
Safe Kids Larimer County
Safe Kids Larimer County is a partnership of hospitals, healthcare organizations, police, fire, EMS, parent groups, and private individuals committed to preventing childhood injuries, the leading cause of death among children ages 19 and younger. They are a member of Safe Kids Worldwide, a global network made up of over 600 coalitions in 17 member countries. Safe Kids Larimer County was established in 1999.
Crossroads Safehouse
Crossroads assists victims of domestic violence with emergency shelter, food, clothing and medical care during their stay. We are open 24/7/365, and our residents are able to stay with us a maximum of eight-weeks.
We also serve non-resident clients with outreach advocacy. Individuals and families reach us through our crisis line, which is answered by a trained advocate who will assist with safety planning, trauma informed care and advocacy.
Coats And Boots
The North Fort Collins Business Association,, in conjunction with Jax, purchase coats and boots to distribute to children deemed to be the most impacted by poverty. In the past, NFCBA collected more than $25,000 and served the schools in north Fort Collins; every year the goal is to meet the needs of all PSD students in Fort Collins. The mission is simple: to provide high quality winter coats and boots to Poudre School District's students living in poverty or in need. This organization's vision is that all children in Fort Collins will be properly outfitted for our wintry weather and be able to enjoy the pleasures of playing in the snow. After 15 years they have proudly provided coats and boots to all elementary schools in the Poudre School District.
Boys & Girls Clubs of Larimer County
The mission of Boys & Girls Clubs of Larimer County is to enable all young people, especially those who need us most, to reach their full potential as productive, caring, responsible citizens.
BGCLC opened its door in 1986 as a sole teen center located in Fort Collins, and has dramatically expanded its operations to meet the growing needs of Larimer County. In 1989, it became affiliated with Boys & Girls Clubs of America and officially became the Boys & Girls Clubs of Larimer County.
CARE Housing
CARE Housing believes that opportunity begins with home. Home is a place where a family can grow and thrive. From the first moment, you will understand our name and commitment to you, your family, and our communities.
ChildSafe Colorado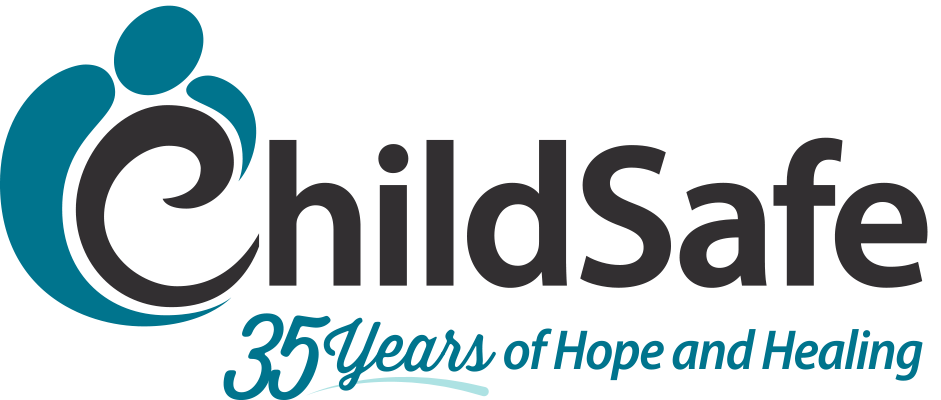 We coordinate services with law enforcement, child protection agencies, schools, medical professionals, and other mental health providers to ensure that our client's rights and privacy are protected throughout each stage of the process.
Since 1986, ChildSafe has been helping individuals find their voice and inner strength to put them on a path to healing. We also work to educate families and loved ones on how to provide the right support for traumatized children.
FoCo Café
FoCo Cafe's mission is to build community by providing nutritious and delicious meals to the people of Fort Collins regardless of their ability to pay while using mostly local, organic, and sustainably grown ingredients.
FoCo Cafe is the first nonprofit restaurant in Fort Collins. Cafe patrons set the price for cafe cuisine in this pay-what-you-can setting. Instead of a cash register, a donation box is inside. If you can give more, please pay it forward. If you have a little less, pay what you can. If your pockets are empty, participate in the community with your time and talent in exchange for a mouth-watering meal. Daily menu selections are made primarily using fresh, locally grown ingredients, and funded by donations.
SAVA Center
The Sexual Assault Victim Advocate (SAVA) Center provides crisis intervention, advocacy and counseling for all those affected by sexual violence in Northern Colorado while also providing prevention programs through community outreach and education.
We envision a culture change that results in the end of sexual violence.
Foundation Music School
Foundation Music School is a non-profit community school of the arts committed to providing high quality opportunities in the arts to interested individuals of all ages, abilities and incomes.

Established in 2006, Foundation Music School reaches approximately 600 students in-house each week and of those students nearly 20% receive full or partial scholarships. We reach another 1,000 individuals each week through our outreach programs, which include our Poudre School District Early Childhood Music Therapy Program, Preschool Music Programs, Wings Easter Seals Program and our Teen Mom and Baby class.
The Family Center / La Familia
Since 1995, TFC/LF has served as Larimer County's only early childhood and family resource centers. Now one of 31 family resource centers in the state, TFC/LF provides high quality early childhood education (ECE) to more than 75 children whose parents work and attend school, extensive crisis and family strengthening services as well as leadership and policy opportunities to more than 400 families annually.
With more than 30% of the staff at TFC/LF being native Spanish speakers and over half being bilingual, TFC/LF is a trusted and safe place for Latinx families and is looked to by the Fort Collins and surrounding community as a leader in racial equity work.
Grant Fundraisers:
We are proud to sponsor several fundraising programs and events to support our donations to community and international causes.
In 2018, Foothills Rotary created the Fort Collins Ale Trail to support local businesses and the nonprofit community. Each year Foothills Rotary selects three local nonprofits as beneficiaries for Ale Trail Pass purchases, in addition to options to support Rotary programs. Each individual who purchases an Ale Trail Pass selects a charitable cause to support with their purchase. To learn about the Trail or purchase a pass, please visit the Ale Trail site.
Nonprofits may apply to be considered as an Ale Trail beneficiary in May of each year. Please check back for the application in the late spring.
In 2019, Foothills Rotary created the Fort Collins Foodie Trail to support local businesses and the nonprofit community. Each individual who purchases a Foodie Trail Pass may select a charity/charities to support with their purchase. To learn about the Trail or purchase a pass, please visit the Foodie Trail Pass site.
Nonprofits may apply to be considered as a Foodie Trail beneficiary in May of each year. Please check back for the application in the late spring.
Purple Pins for Polio
Our yearly bowling tournament is sponsored by the Rotary Clubs in Fort Collins in order to promote community, and raise funds for the ongoing international fight to finally eradicate polio.
Rotary has been working to eradicate polio for more than 30 years. Our goal of ridding the world of this disease is closer than ever.
As a founding partner of the Global Polio Eradication Initiative, we've reduced polio cases by 99.9 percent since our first project to vaccinate children in the Philippines in 1979.
The Peach Festival seeks to provide a family friendly event to the Northern Colorado community while promoting service, encouraging community interaction, and allowing local businesses to market and give back to the community through sponsorship. We are truly so appreciative of your sponsorship and generosity.
Foothills Rotary Cornhole Tournament
Our newest fundraiser was created in 2019 to benefit local and international causes while promoting fun and community. We plan for this to grow as a wonderful event in Fort Collins!
Please support our website sponsors!